Gas demand in transport in 2021 was about 5% of total gas supply. This share and the volume stay almost constant in the next decades. Maritime is responsible for almost all this demand due to growth of LNG-fuelled vessels, with the share of gas in maritime energy demand increasing from 6% to 19% in 2050.
First day of the II International Conference
On June 14th II International Conference of Liquid Energy project took place at Pomeranian Science and Technology Park in Gdynia. During the Conference, speakers from Germany, Poland, Nigeria and Sweden were talking about Bio-LNG Market – Challenges and Opportunities for Technology on the Micro- and Nano-Scale.
Máté Szalók Interreg South Baltic Programme (South Baltic region)
The role of the Liquid Energy project in the Interreg South Baltic – the goal is blue and green growth through cross-border cooperation. "The project will contribute to the development and application of cross-border technology-based solutions towards decentralised (regional) energy conversion with simultaneous local consumption and distribution of alternative fuels" says Máté Szalók.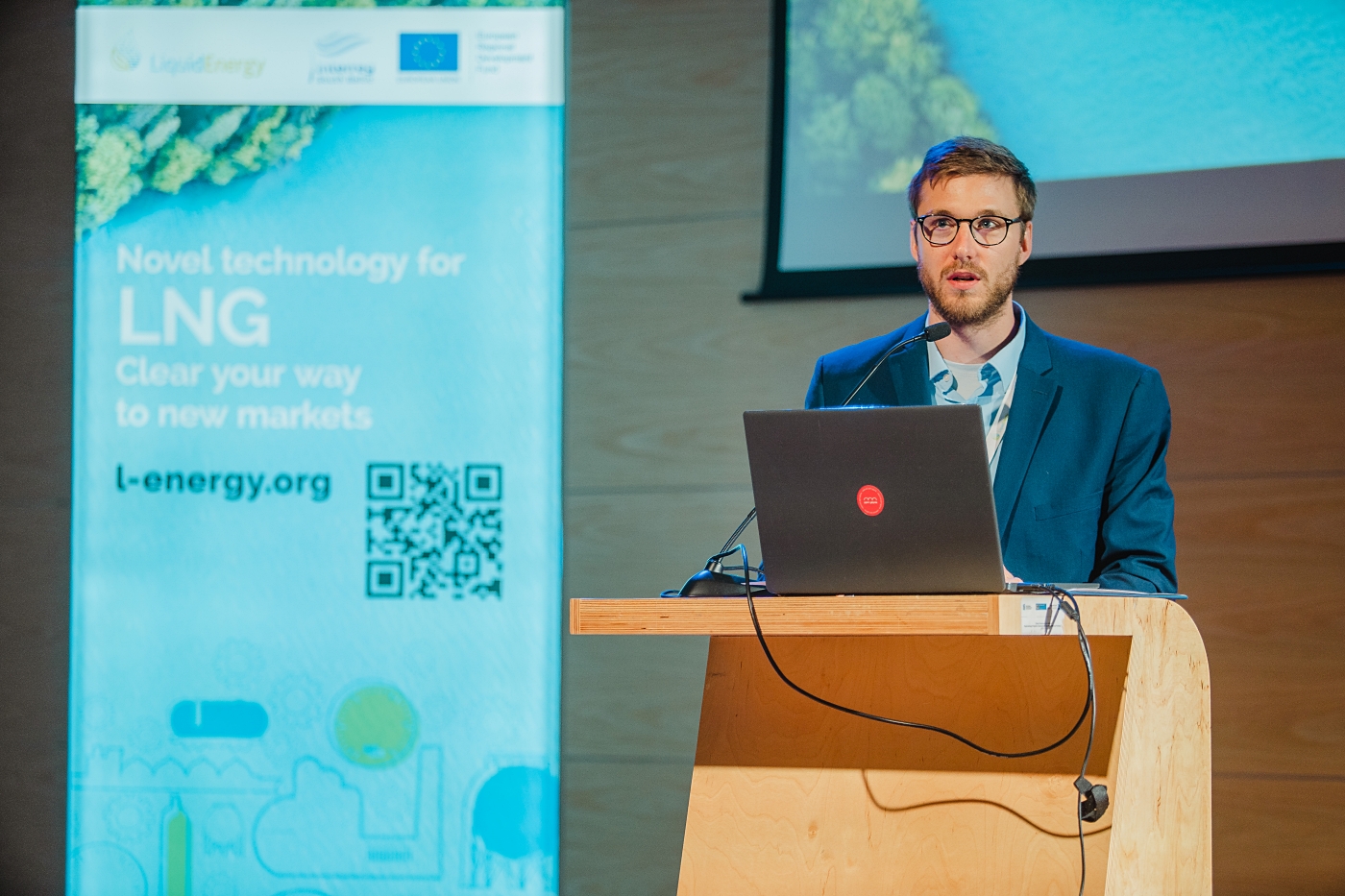 The South Baltic Area believes that natural environment is a key asset in the SBA and they focuse on untapped renewable energy potential. Mate Szalok presented the role of Liquid Energy in the Interreg South Baltic Programme 2014-2021 & ISBP 2021-2027 in the context of the potential of bio-LNG and Microscale Market. 
Interreg South Baltic Programme 2021-2027 is innovative, sustainable, attractive and active. Enhancing the level of innovation and internationalization of local actors, promoting sustainable development and blue and green economy, activate the tourist potential of South Baltic Area and improving cooperation governance.
Grażyna Pazikowska-Sapota Prof. UMG, Maritime Institute (Poland)
The European Union (EU) is committed to full decarbonization as the basis for achieving climate neutrality by 2050. The transition to a climate neutral society will require significant investments in energy efficiency, renewable energy, new low carbon technologies and grid infrastructure. It is a multi-faceted transformation and consists of many interrelated market, technological and legal changes.
"Attributed global surface air temperature change (GSAT) from 1750 to 2019 and climate response constrained to assessed ranges for key climate metrics" says Grażyna Pazikowska-Sapota.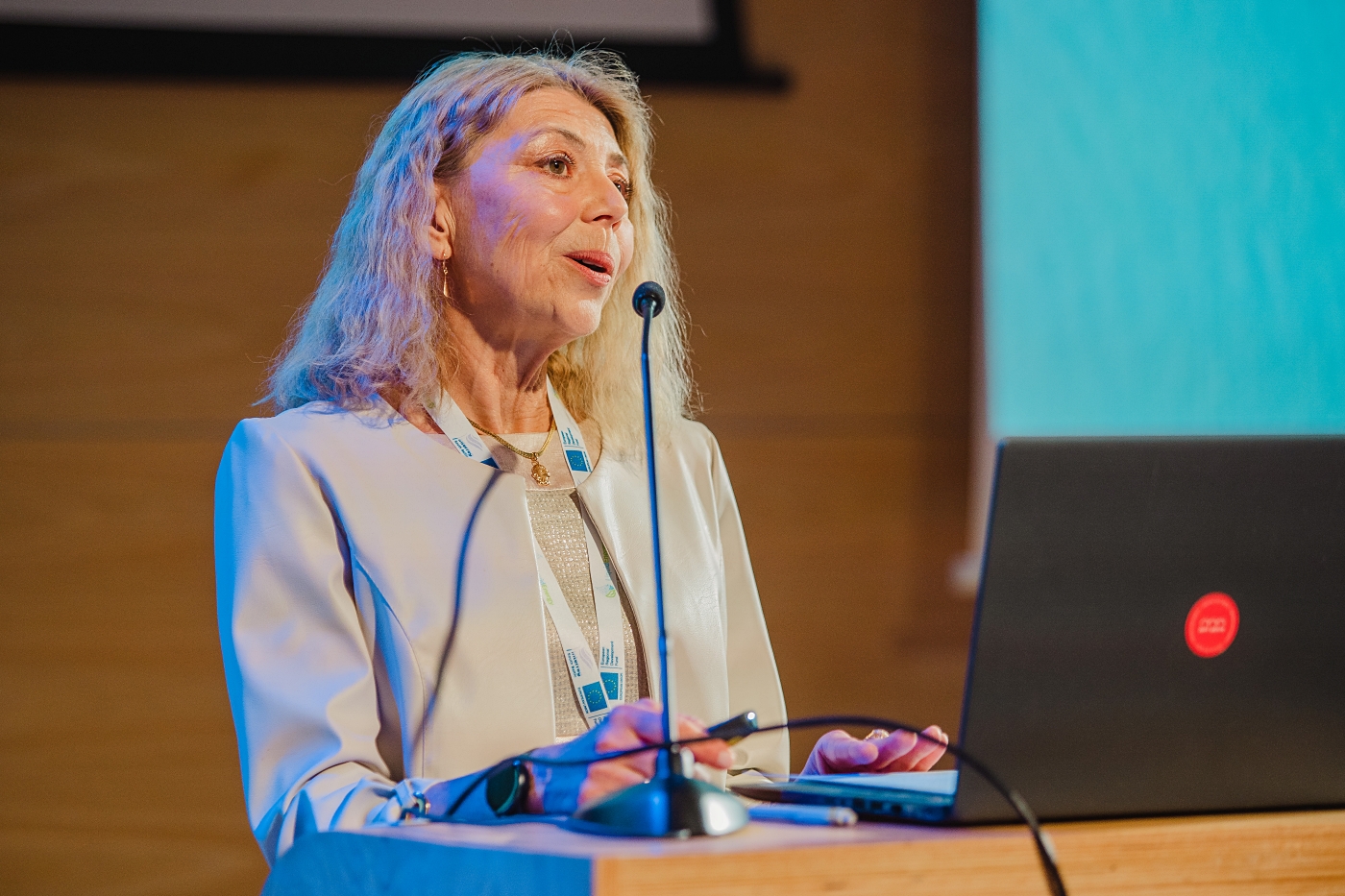 The results shown are the medians from a 2237-member ensemble that encompasses uncertainty in forcing and climate response. Temperature contributions are expressed for carbon dioxide (CO2), methane (CH4), nitrous oxide (N2O), other well-mixed greenhouse gases (WMGHGs), ozone (O3), aerosols, and other anthropogenic forcings, as well as total anthropogenic, solar, volcanic, and total forcing. Shaded uncertainty bands show very likely (5–95%) ranges.
Adam Niklewski DNV / Polish LNG and bioLNG (Poland)
Global transport system is already responsible for a quarter of global greenhouse gas (GHG) emissions. In the next three decades, the global vehicle fleet will grow from 1,2 billion to 2 billion vehicles. Passenger flights will increase by 130% and cargo tonne-miles at sea will expand by 35%.

"Can we accommodate that growth while reducing emissions?" asks Adam Niklewski.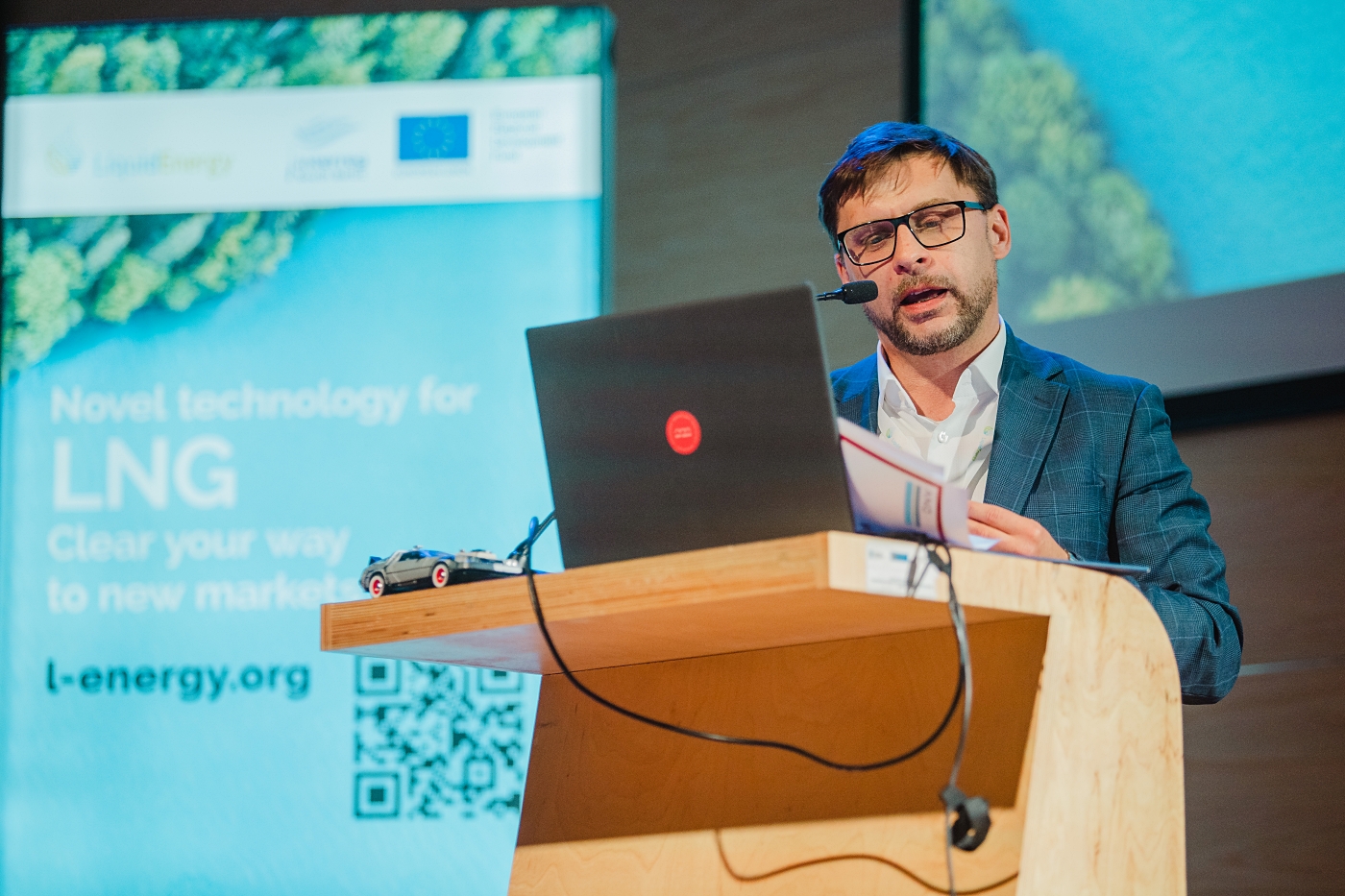 When we talk about biofuels, it is necessary to tell a little bit more about fossil fuels, electricity, biofuels and hydrogen+. Sustainable biomass would be the preferred fuel for maritime transport as it easily can be converted to relatively energy-dense hydrocarbon fuels such as bio-MGO, bio-LNG or bio-methanol.
Energy transition is already incontrovertibly underway. In the three las decades, the fossil-fuel share in primary energy consumption declined from 92% to 70%, mainly due to reduced coal consumption. 
"We forecast that the three next decades will bring even greater transformation, and fossil fuel will represent only 28% of the primary energy mix by 2050" he adds.
Tommy Lindström Energy Agency for Southeast (Sweden)
"Biogas support schemes – make or break?" has been discussed. The report business roadmap visualizes the biogas sectors goals and objectives. What is important, is one business plan for each market and for each partner country. 
"In 1991 the first CO2 emission tax was introduced for all combustion of fossil origin. In the early 2000, tax exemption was introduced for biogas. Still, they have to pay energy- and emission taxes. Possibility to apply for tax refund if biogas was used as CBG for transport or for heating" says Tommy Lindström.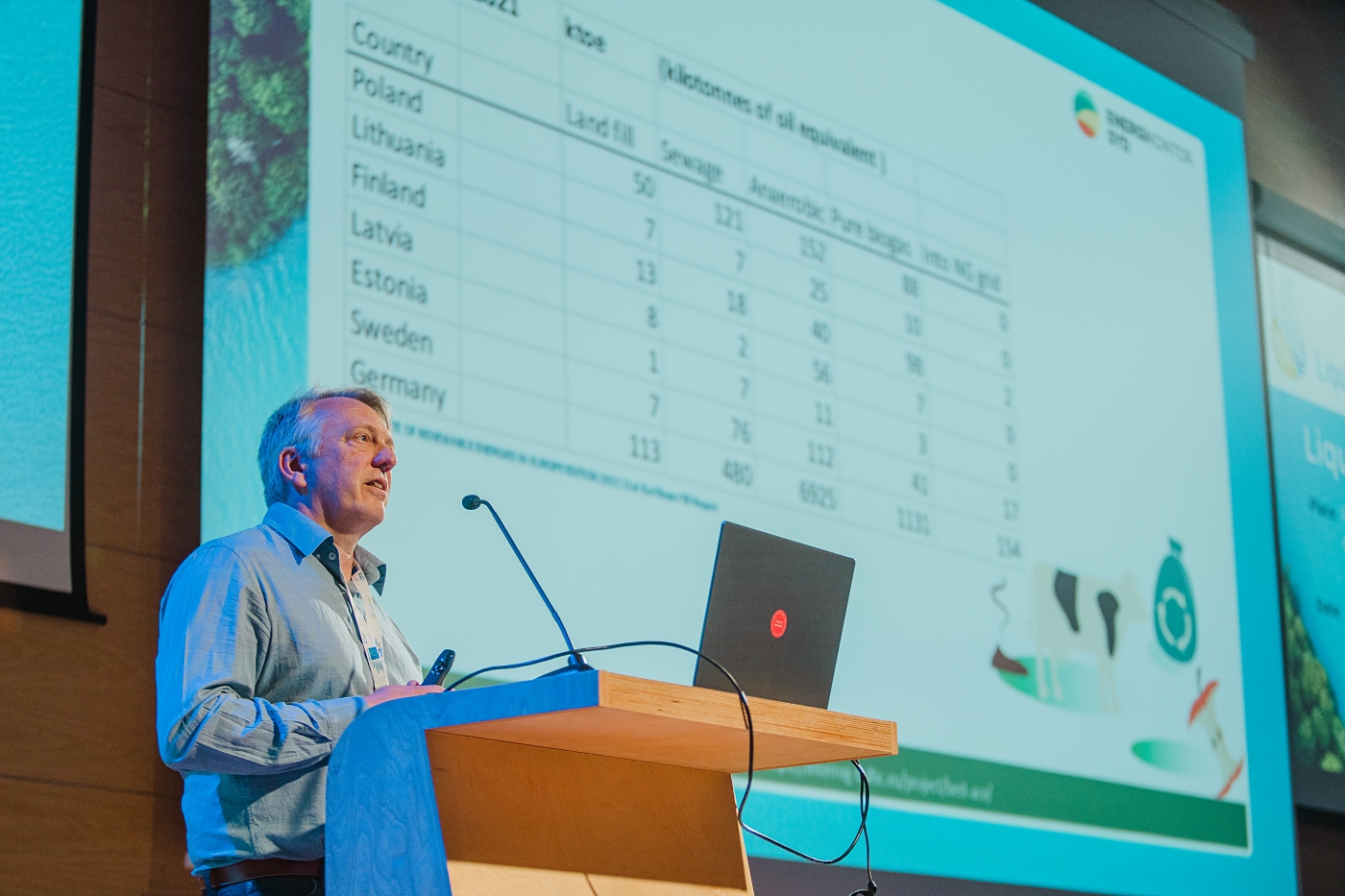 The Swedish Board of Agriculture offers a support for turning manure into biogas of 4 cents per kWh. The Swedish energy agency offers 4 cents per kWh for upgrading support to CBG, and 5 cents for upgrading to bio-LNG. 
How to set up support schemes? By long-term solutions and targets, pointing out one department responsible, making all supports match in time, setting up support for producers, traders and end-users.
Panel discussion, Justin Sismey, Manager English Lerner at the University of Rostock (The moderator)
During that part of the Conference, speakers were talking, among others, about tax exemptions in according to European Union. "You will find a lot of challenges in the beginning and then the rest comes up with a general solution which will be implemented but one size does not fit all" says Tommy Lindstrom from Energy Agency for Southeast (Sweden).
Moreover, the fact, that we need to inject more electricity in the system because the demand will grow until 2030 and that will mean, that we can keep the cost of electricity at more or less the same level as today if we don't do that, we need to important electricity, also has been discussed. Issues conected with how to translate the theory with practice
"I have insights into new markets in the opportunities when it comes to area of power and the opportunities to provide electricity or energy for transportation so this kind of conferences is definitely for me. I'm here to touch and feel the demonstrable technologies" says Michael Oluwagbemi from Rural Electrification Agency (Nigeria).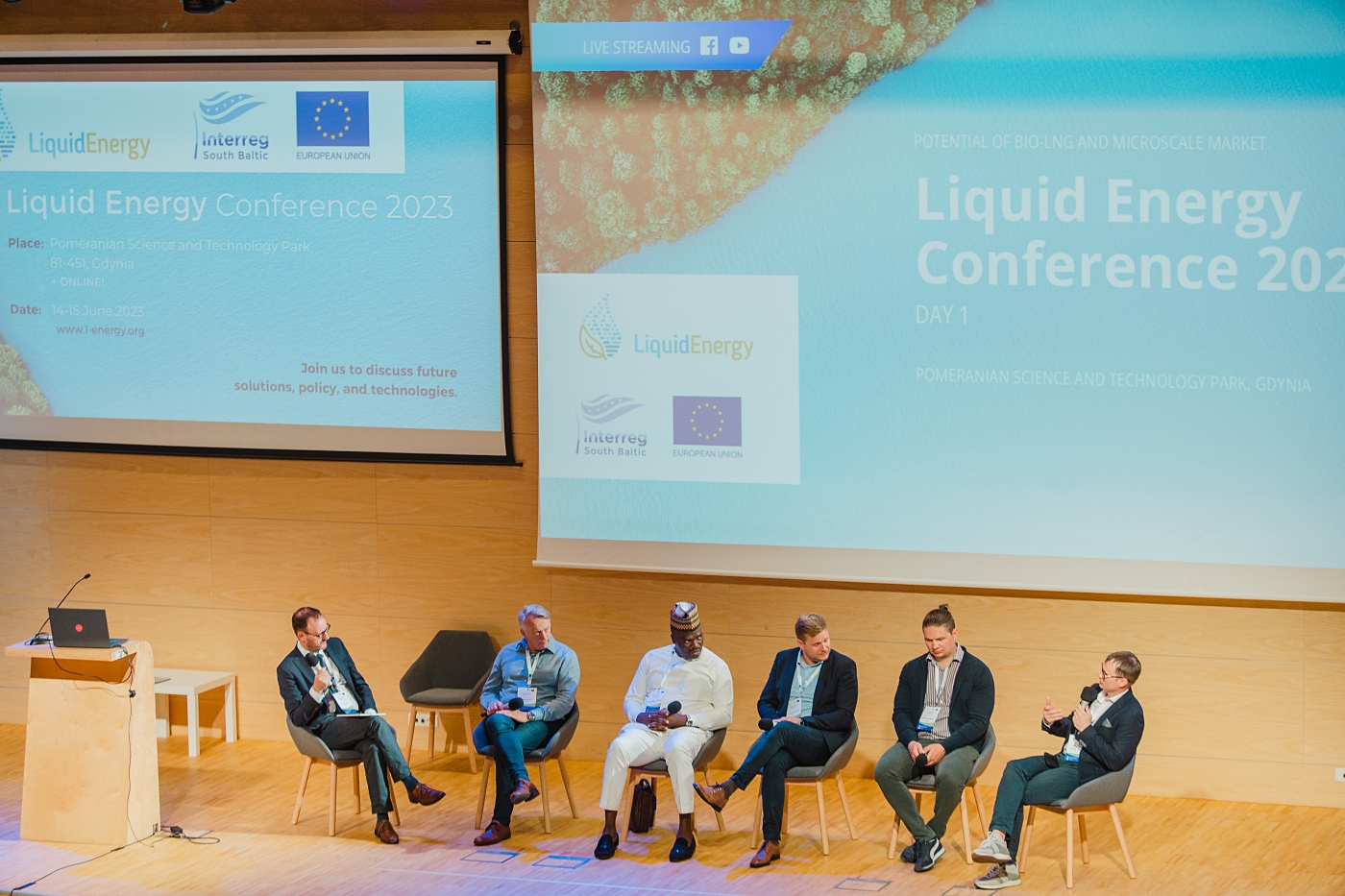 Michael Oluwagbemi Rural Electrification Agency (Nigeria)
According to present reality of the energy sector in Nigeria, more than 80% of power generation is derived from gas reserves. Nigeria remains a top gas flaring nation at 7th position with 7.4 billion cubic ft flared in 2018.
"Natural gas remains the primary source of power generation with about 80% nationwide. Nigeria is the largest user of oil-fired back-up generators on the continent" says Michael Oluwagbemi.
Without diversifying Nigeria's electricity mix, the current grid network is unable to meet electricity demand for Nigeria's growing population. Most of the electricity used by Nigerians are centralized generation from fossil-fuel-fired power plants and hydroelectric dams
While majority of the Nigeria's urban population (about 80%) are connected to national grid electricity, the same cannot be said for people living in rural areas. "Only about 34% of the rural population are connected to the national grid" he adds.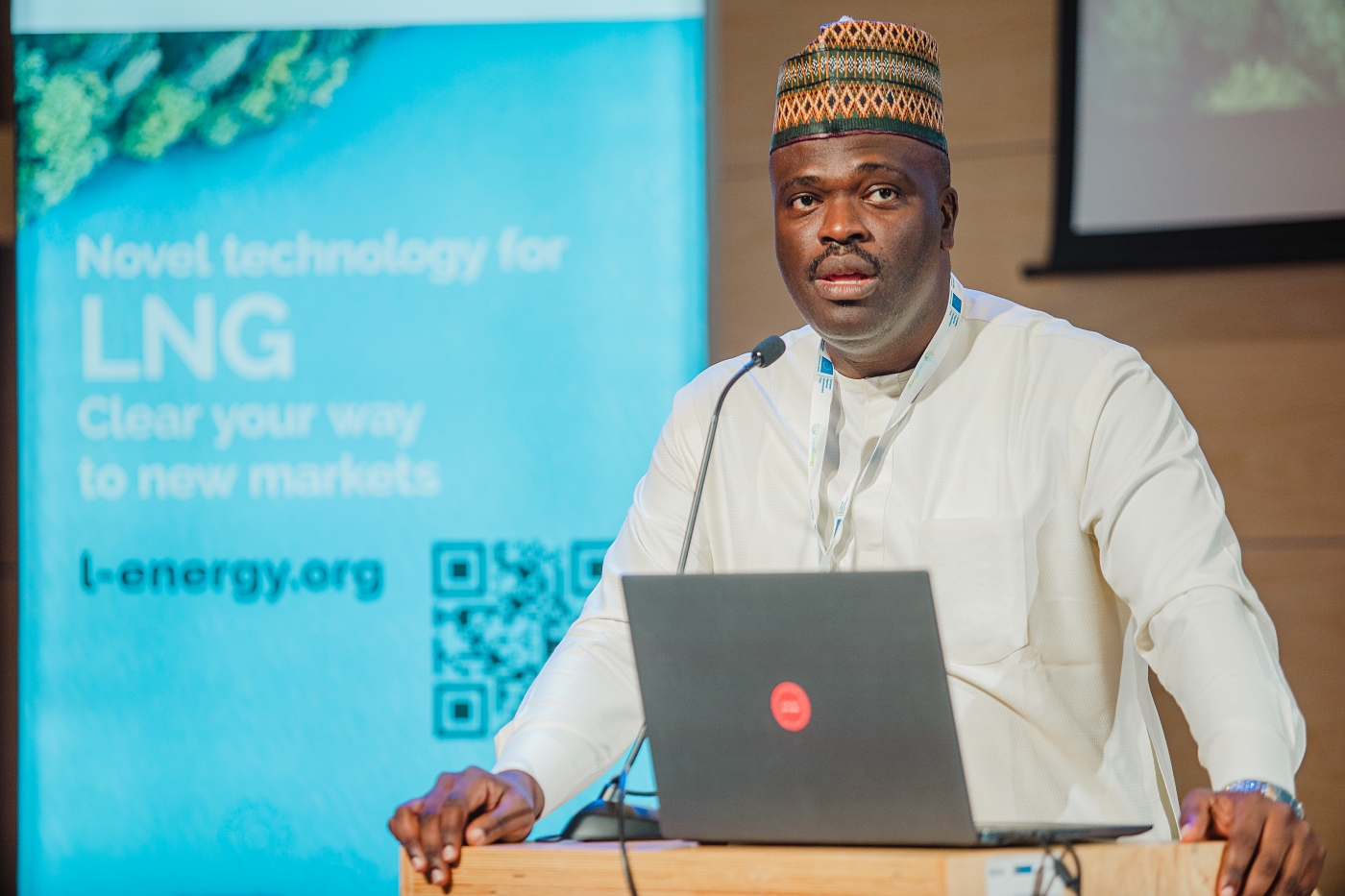 Nigeria has high solar resource potential characterized by an average annual global horizontal irradiation ranging between 1600 kilowatt hours per square metre (kWh/m2 ) and 2200 kWh/m2. As of 2022, the hydropower installed capacity from 5 dams in Nigeria remained stable at 2.338 MW.
Kai Andrich, University of Rostock (Germany)
Mobile refueling station is a huge part of the Liquid Energy project. The following components to function as a mobile storage and refuelling system for LNG have been installed:
mobile cryogenic tank + loading support through a winch;

dispensing system with hoses and quick coupling;

compressor for compressor air;

safety system with gas detector and emergency shutdown.
"We couldn't forget about solar modules and accumulator for electrical power supply and weighing system to determine the amount of LNG delivered" says Kai Andrich.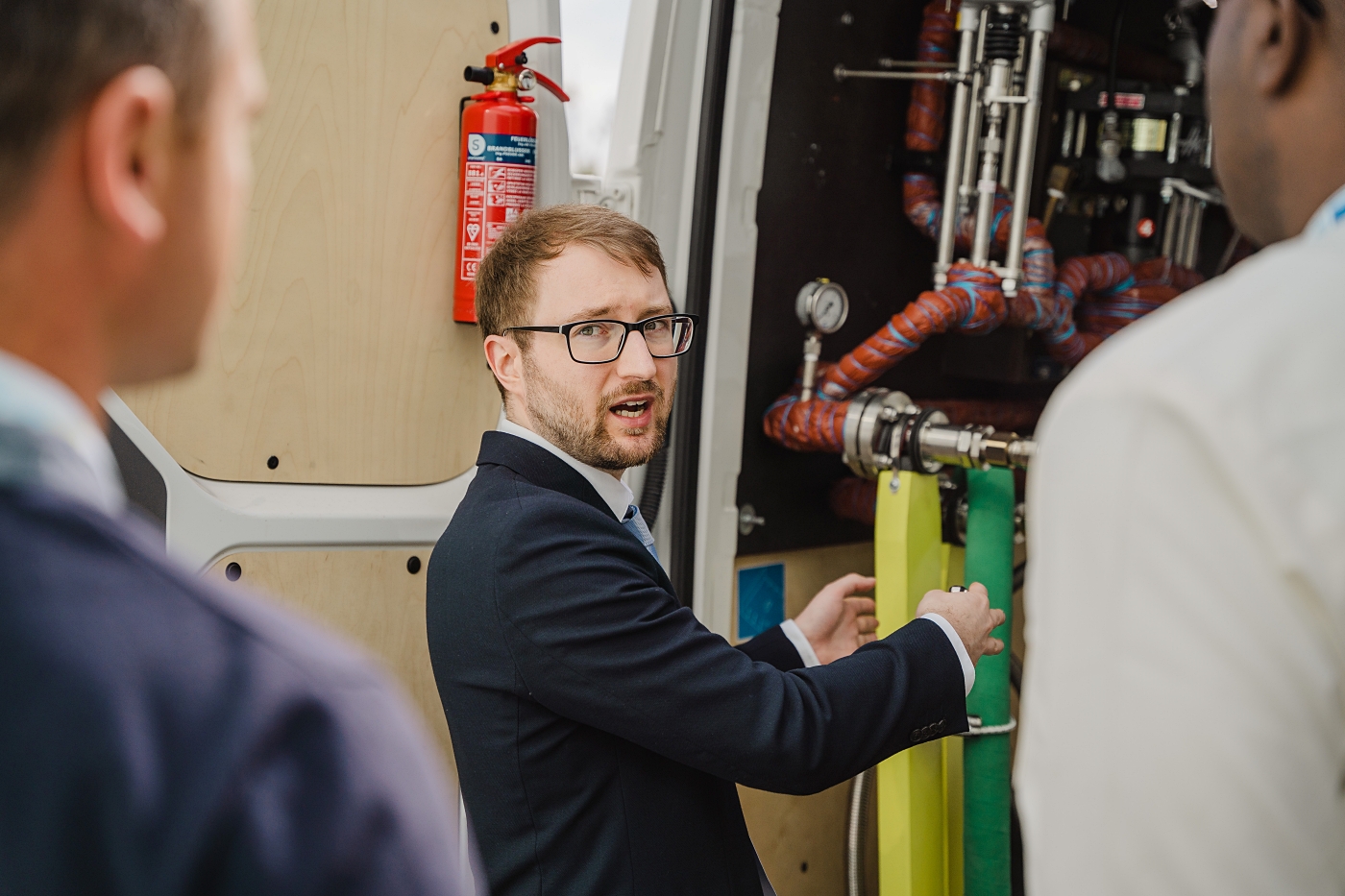 Compressed air is an important part of the vehicle: 2 bar is needed to use the compressed air for measuring. If the compressed air gun, which is attached to the right rear door, is to be used, it's advisable to generate at least 4-5 bar. For refuelling, however a min. of 8 bar is required.

The main goals of Liquid Energy project: presentation of new and / or innovative technical solutions related to bio-LNG through:
the implementation of pilot investments; 

opening a new market for users of bio-LNG as a source of energy on a micro and nano scale;

analytical activities;

promoting cross-border cooperation for the development of environmentally friendly technologies, services, products and standards through the B2B (Business to Business) on-line platform.