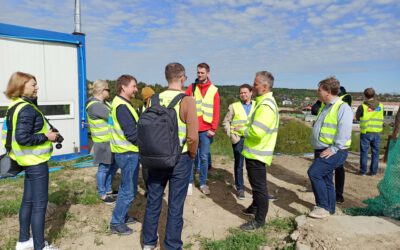 How is methane used from waste stored at the Waste Treatment Utility in Gdańsk? How does the degassing system work? How much gas can be obtained this way? This is what the partners of the Liquid Energy project found out during a site visit on May 17 as part of a study project visit.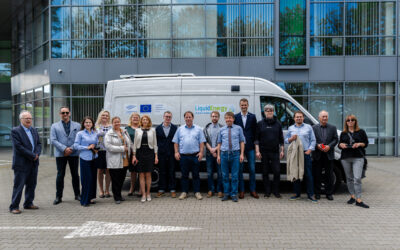 For the first time, a mobile station for refueling ecological fuel – liquefied gas LNG and bioLNG biogas – was launched on the streets of the Tri-City. The premiere of this prototype vehicle took place on May 16 during the first day of the Liquid Energy study visit. Project partners from Poland, Lithuania and Germany are working on green technologies to encourage the replacement of traditional fuel with less emission gas fuel.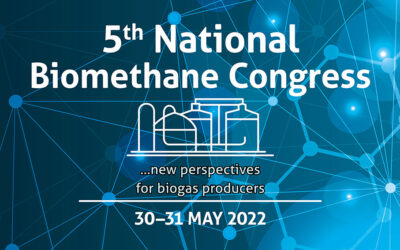 Can liquefied biomethane be used in transport – for example as an energy source for trolleybus networks or fuel for water trams? Can the biogas recovered from landfills in a waste treatment utility be used to drive engines, e.g. in garbage trucks? Answers for these and other questions will be included in the expert opinion commissioned by the Metropolitan Area Gdańsk-Gdynia-Sopot as part of the Liquid Energy project. The experts' findings will be presented at the 5th National Biomethane Congress, which will be held at the end of May in Warsaw.
Pawel Warszycki
Executive Director
Hanseatic Institute for Entrepreneurship and Regional Development
at the University of Rostock
Address
Richard-Wagner-Straße 31, Haus 1
18119 Rostock
Germany
Web
Pawel Warszycki
Executive Director
Hanseatic Institute for Entrepreneurship and Regional Development
at the University of Rostock
Address
Richard-Wagner-Straße 31, Haus 1
18119 Rostock
Germany
Web