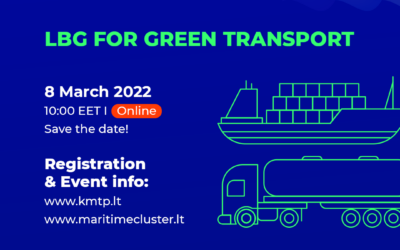 In order to develop a climate-neutral economy, LBG (Liquefied Biomethane Gas) is seen as a high-potential alternative in the shipping and heavy duty transport sectors. International business community, technology developers and providers will discuss this topic on 8 March 10:00. The event is organized by the Lithuanian Maritime Cluster, its coordinator Klaipeda Science and Technology Park (Lithuania), participating in the Liquid Energy project, and the Shipping & Offshore Network (Norway).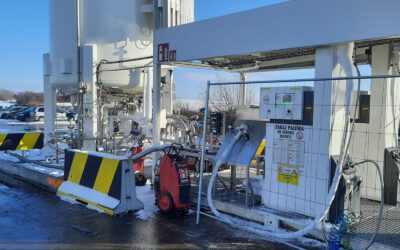 Metropolitan Area Gdańsk-Gdynia-Sopot is working on analyses aimed at examining the possibilities of using LNG and bio-LNG: as a backup source of energy supplying trolleybus station power network (for the needs of the Trolleybus Transport Company in Gdynia), as an ecological fuel for water trams (for the needs of Gdańsk Shipping Ltd) and as a source of using waste for fuel production (for the needs of Waste Treatment Utility in Gdańsk). MAGGS experts have selected the study directions for each of these institutions.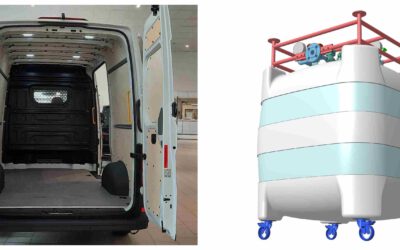 A mobile refuelling station for liquefied biogas (bio-LNG) or natural gas (LNG), with 3.5 tons of total maximum permissible gross weight, will be built for the Maritime Institute of Gdynia Maritime University, the leader of the Liquid Energy project. Such a solution will enable the use of bio-LNG and LNG on a much larger scale – e.g., in public transport, production plants or office buildings. The construction of such a refuelling station is possible thanks to the use of a new generation cryogenic vessel (vacuum-free). A consortium of two companies – Baltic Engineering Flare GmbH and Ferdinand Schultz Nachhaben Fahrzeugbau GmbH has been commissioned to carry out the project.
Pawel Warszycki
Executive Director
Hanseatic Institute for Entrepreneurship and Regional Development
at the University of Rostock
Address
Richard-Wagner-Straße 31, Haus 1
18119 Rostock
Germany
Web
Pawel Warszycki
Executive Director
Hanseatic Institute for Entrepreneurship and Regional Development
at the University of Rostock
Address
Richard-Wagner-Straße 31, Haus 1
18119 Rostock
Germany
Web